Wednesday, November 4, 2009
I had the opportunity to help the GA 501st last night doing meet and greets with some of the costume characters before the Star Wars in Concert event at Gwinnett Arena.


We arrived before 5p and were directed to a large, secure area on the backside of the area with a large window running the entire length of the area. This was our changing area.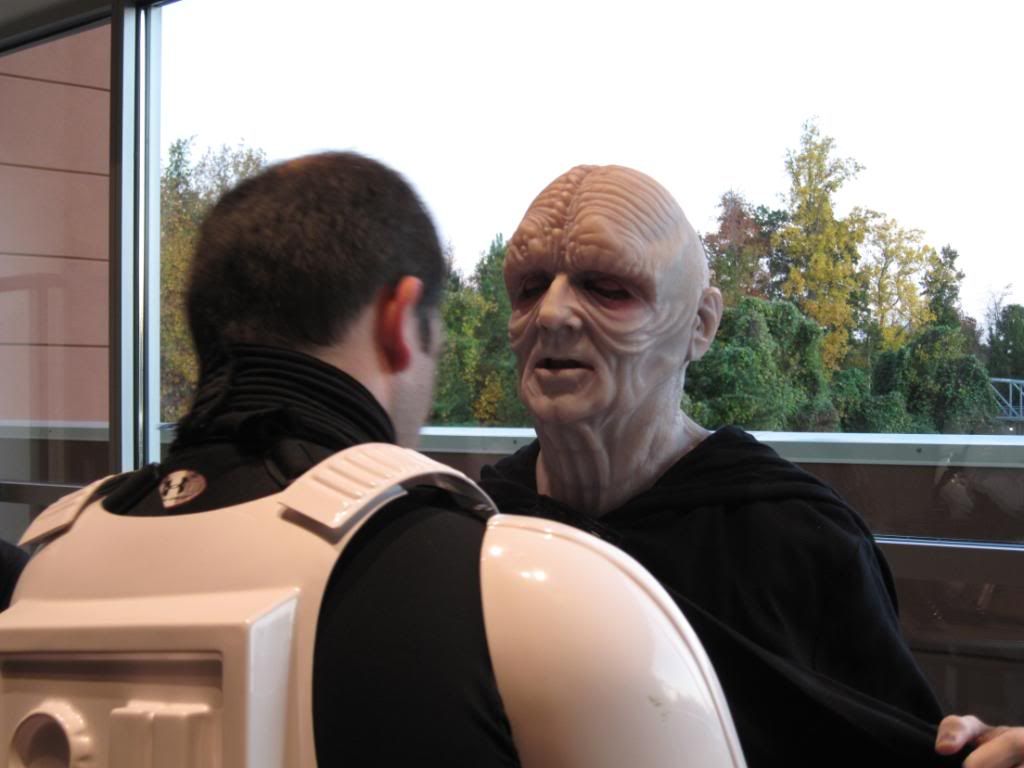 Once everyone was dressed, we headed out to meet the crowd, little did we know. The characters were split into several smaller groups and each group was assigned a handler. I was handling Emperor Palpatine and his two Royal Guards. I knew they were popular characters but it was a constant mob scene. Here is a picture I tried to take of the crowd...
Everyone loves the Emperor....
Many showed the proper respect...
But, as always, the children were the cutest in their Star Wars costumes...
All the characters left the meet and greets around 7:10pm to much disappoint to the crowds but they had to get changed for the concert. It was twenty minutes of mass chaos but we managed to make it to our FREE seats before it all got started.
All I can say was it was an amazing experience. The music was perfect. While you were watching the crystal clear movie clips overhead, you would forget that the music was being played live.
Here is a video clip I was able to get (in black & white)...
Once the concert was over, several of the characters suited up and went out to mingle with the crowds one last time. At the end of the night, everyone was exhausted but all agreed it was something none of them would have wanted to miss.
I hoping to post a slideshow of the displays that I hurriedly photographed tommorrow. Wish me luck.
In the mean time, here is a
link to the photo's Jimmy Burns (XO and photographer extrordinaire) took last night.