Sunday, March 28, 2010
The past week has been busy as usual.

Last Tuesday it was THE hockey game - Thrashers vs. Bruins. Bruins were in the last playoff spot and the Thrashers were only 3 points behind them. If we could win this game, we had a real shot of making the playoffs.

And, we lost. It was a horrible game. Not only did we loose but it was a shutout. We didn't even score. We were not a happy group.


Friday night I had a sleep study at the hospital. Have you ever had a sleep study? It is not conducive to sleep. I arrived around 9p and was taken up to the Sleep Lab at 9:30p. At 10:15p, the tech came in to get me hooked up to 'everything' and I do mean 'everything'. Six leads (read as wires) to the head (read as in the hair - with an adhesive that resembled styling gel with crazy glue), six leads on the face, two leads on the chest and two leads on each leg. You would think that would be enough but noooooooo. Then they place two respiratory belts and two, yes two, nasal cannula's. Then they tell you that sleeping on your stomach is not allowed. After all of that, the tech flips off the light and says "Sleep tight." Right......
Anywho, I slept some and it's over now. I really hope I don't have to endure that again.
Sunday, Darrell, Jesse and I headed over to Chapel Hill High School in Douglasville to see Joey in 'Joseph and the Amazing Technicolor Dreamcoat'. It was a fantastic production. Joey played the Pharaoh a la' Elvis.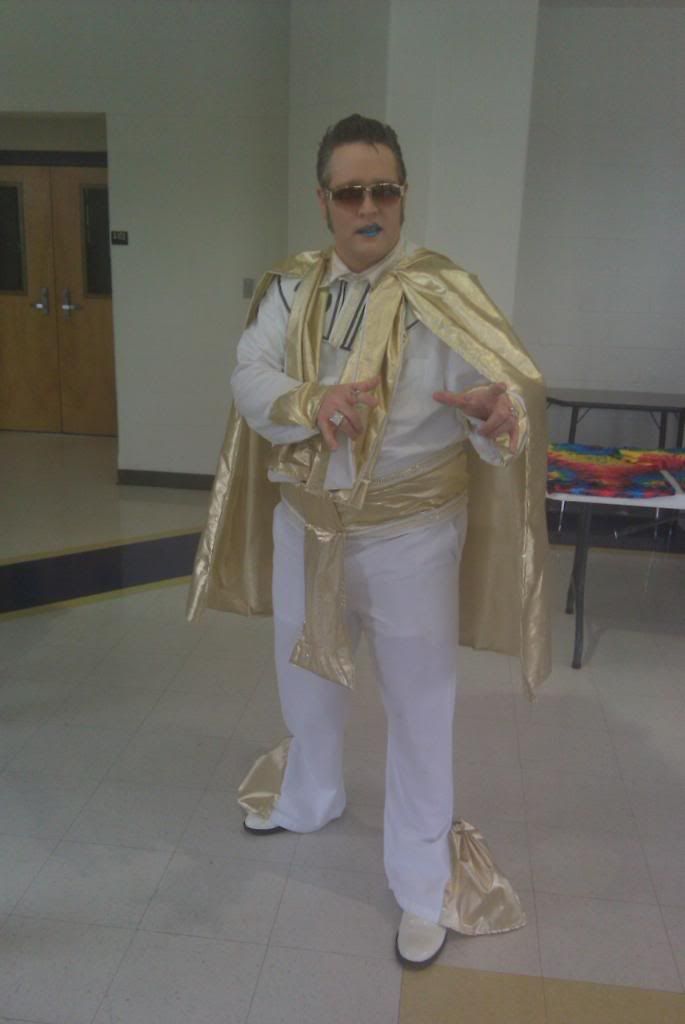 Here is a clip. It was done with my cell phone so it's not the best quality but you get the idea...
We were lucky enough to go to the same performance as the Hanson's so we were able to have dinner with old friends after the play... Bonus!!!
Posted by

Annabella
at 10:21 PM