Sunday, April 11, 2010
Last night was the Thrashers last game of the season. It was a great game to end the season. We played the Pittsburgh Penguins. Not only did we win, it was a shut-out. Then there were the fights. There was a so-so one with Boulton. He had a few good punches. THE fight was Kane and Cook. I think it took one good punch and Kane K.O'd Cooke. Cooke hit the ice HARD. They brought the stretcher out but he eventually skated off the ice himself. Here is an awesome picture from a Thrasher's fan of the Kane punch...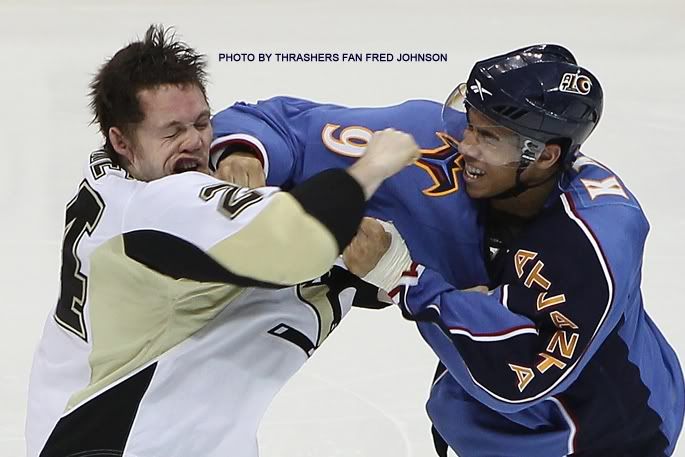 We had a good crew at the game. There was Darrell, Jesse, Josh, Kyle, Zach, Steve, Liz, Joel, de-Tag, Valorie and me. I also got to see Steve P., Joe P, Alex and Jay at the game.
This was Valorie's first hockey game and I think we have a fan.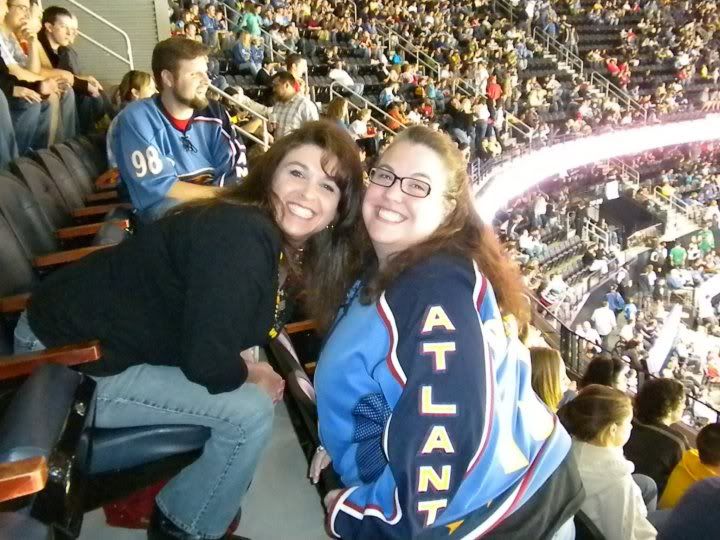 We started out the night at Taco Mac. It was Steve's (Darrell's brother) birthday. Taco Mac has a sweet set-up. There is an entrance from Taco Mac to Philips Arena and you can actually take a to-go drink into the arena (non-alcoholic). Dinner was quick for Valorie and me since it took a while to get seated. I wanted her to see the warm-up down near the glass.
After warm up's we headed up to the seats. There was a 50% off on jersey's so Darrell picked him up a new blue jersey and he got me a yellow practice jersey. I had been looking at them all year.
It was a great game to watch and there was much fun to be had...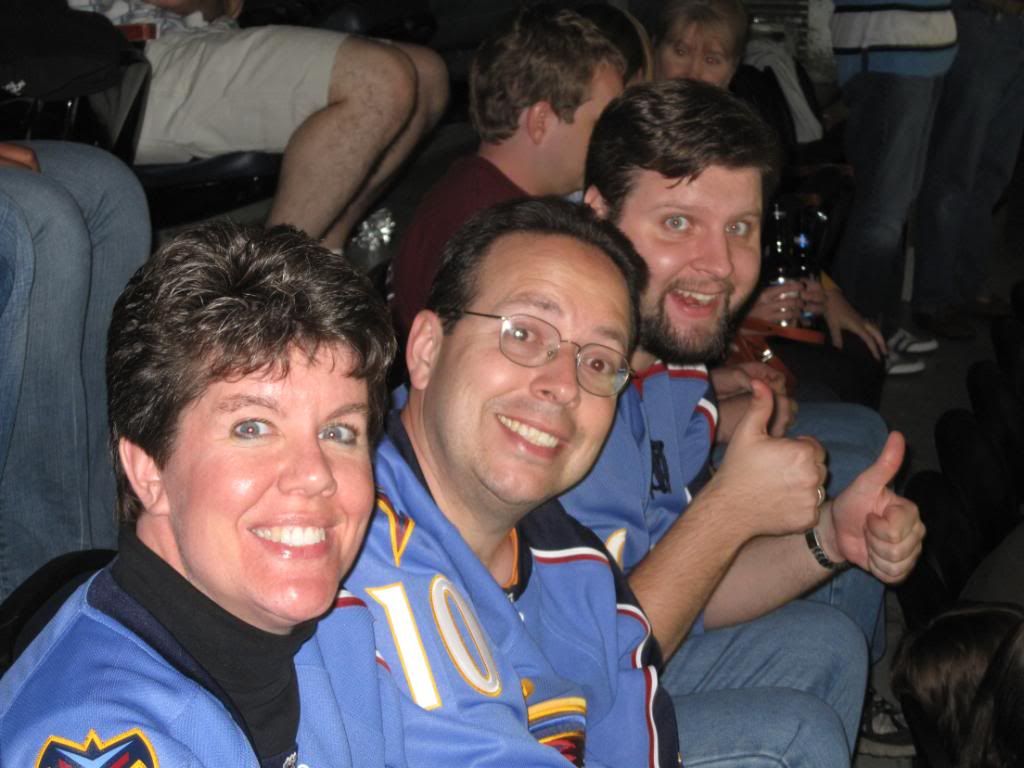 Josh's Thrashers Mullet wig made the rounds...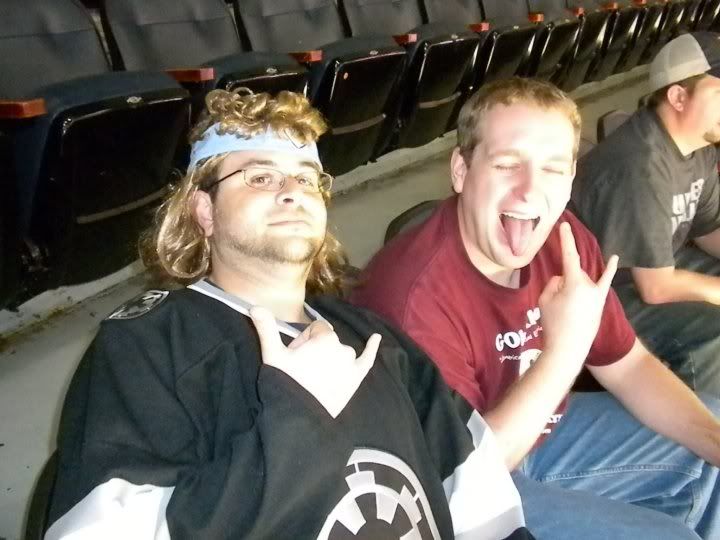 The whole gang!