Thursday, October 8, 2009
Today was an Epcot day and deTag's birthday. The gifts started early. Zach brought him two beautiful Cast Exclusive posters depicting the Animation History of Disney. Steve and Liz had gotten him a set of Disney PVC figures that had some of deTag's Disney favorites: Figment, Big Al and Ezra.

Darrell and I went into the park around 11a. We had been out late the night before and I had to put some last minute touches on deTag's birthday card.

We arrived at Epcot and stopped by the Animation Gallery to look around. One of the Disney Artist Larry Dotson (http://larrydotson.com/Walt%20Disney%20World.htm) was appearing and signing his prints.

What was the first print we see walking in the shop?


...and the second?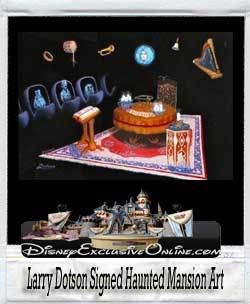 After a nice conversation with Larry and his wife, Darrell and I had both of our prints personalized and sent to the front for package pick-up.
The next order of business was to finish the last piece of deTag's birthday card. I stilled needed to get 'Happy Birthday" messages from Morocco, Japan, France and Italy. I started in France, then to Morocco. It was amazing to watch the Cast member write 'Happy Birthday Brain' in Arabic - from right to left. Next was Japan and finally Italy. Darrell finished it up with a drawing of the Spaceship Earth. We called it "Happy Birthday from around the World!" In Italy, we found a corner table in the shade, sat down and wax sealed the envelope.
We called everyone else to let them know we where in the park. We walked around to Norway for a ride on the Maelstrom and then over to Mexico. After a ride on 'Grand Fiesta', we met up with Jesse and deTag. After some window shopping, we walked outside and hooked-up with Steve, Liz and Stuart. Steve and Liz decided to walk over to the UK while the rest of us walked back to over Norway for another Maelstrom ride. We explored China and Stuart showed where to stand so that when you spoke, you could hear yourself. That was kind of neat. Next, we made a stop in Japan to rest and have some pre-dinner sushi.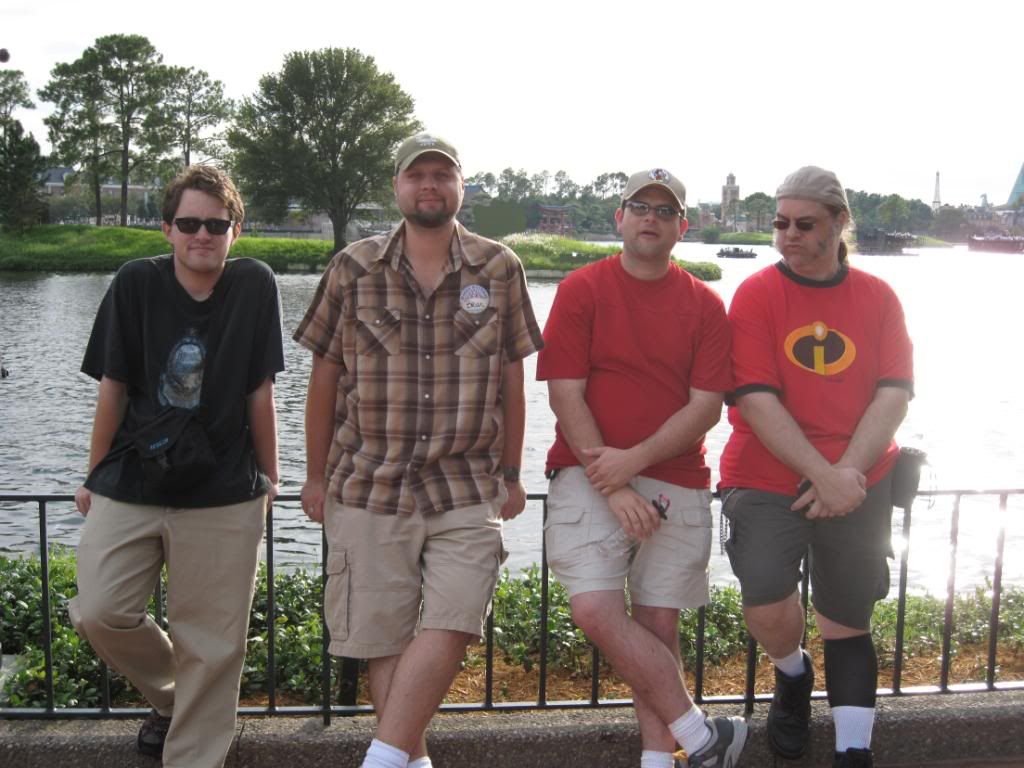 We took our time and walked around to Canada. Our dinner was going to be at Le Cellier. Unfortunately, it was another long wait - nearly an hour. Luckily, most of us were too tired to care. We found different ways to occupy the time.
Dinner was superb. After the meal we gave deTag his birthday card and Jesse gave him a personalized Haunted mansion print from Larry Dotson. Desert was as good as the meal. DeTag's desert had "Happy Birthday" written in chocolate on the plate and Darrell and I ordered the Chocolate Moose...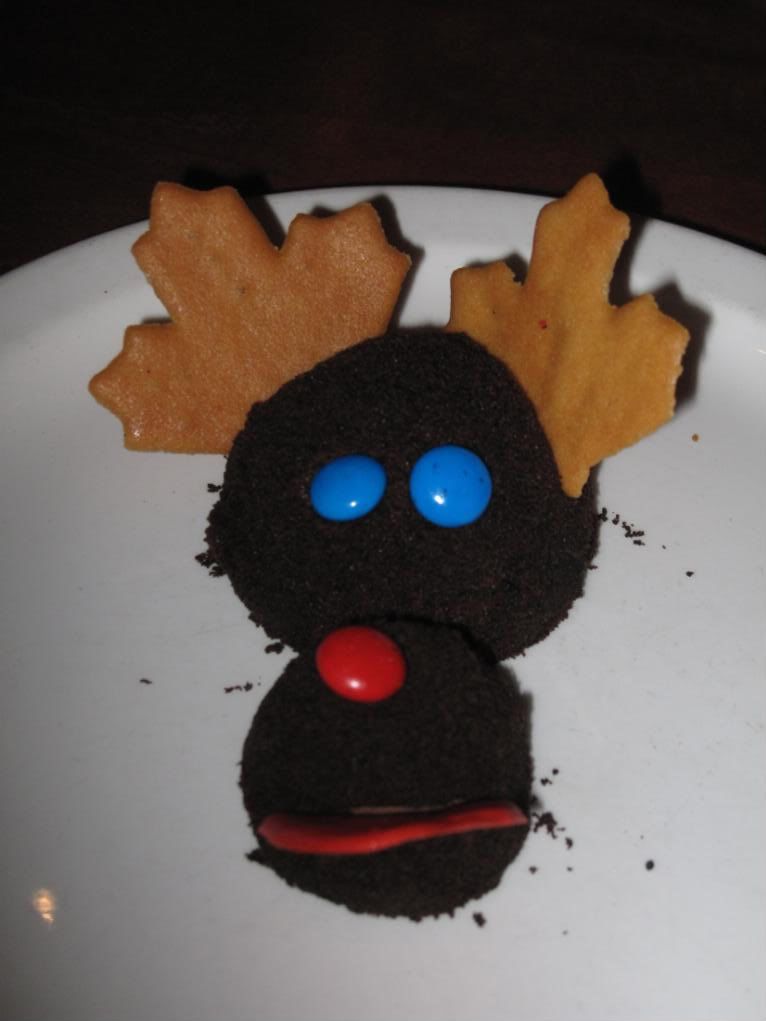 With dinner being so late, we were in a practically deserted park when we left Le Cellier. The park had been closed for 45 minutes. We took our time walking to the front and took in all the beauty of Future World without any crowds.
We slowly made our way back to the front of the park and headed back to the resort. deTag had his last birthday surprise waiting in his room. Housekeeping had left a washcloth cake with pipe cleaner candles, some Celebrate buttons and balloons.
Zach came over to the resort to pick up a few things and say good-bye. It was late and we were tired but everyone packed up as much as they could before going to sleep.
Posted by

Annabella
at 1:02 PM