Saturday, October 31, 2009
It has been a wonderful and low-key Halloween night. We have been watching the Addams Family Marathon since 3pm, it's now 10:45pm. I do love me some Addams Family.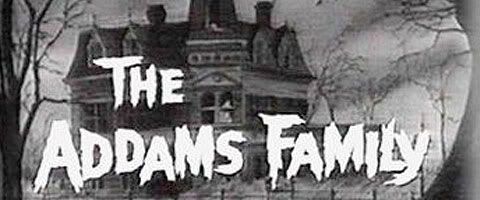 Darrell carved the pumpkins earlier today and the trick-or-treaters started arriving just as he was lighting the candles and turning on the green porch light, around 6:30pm.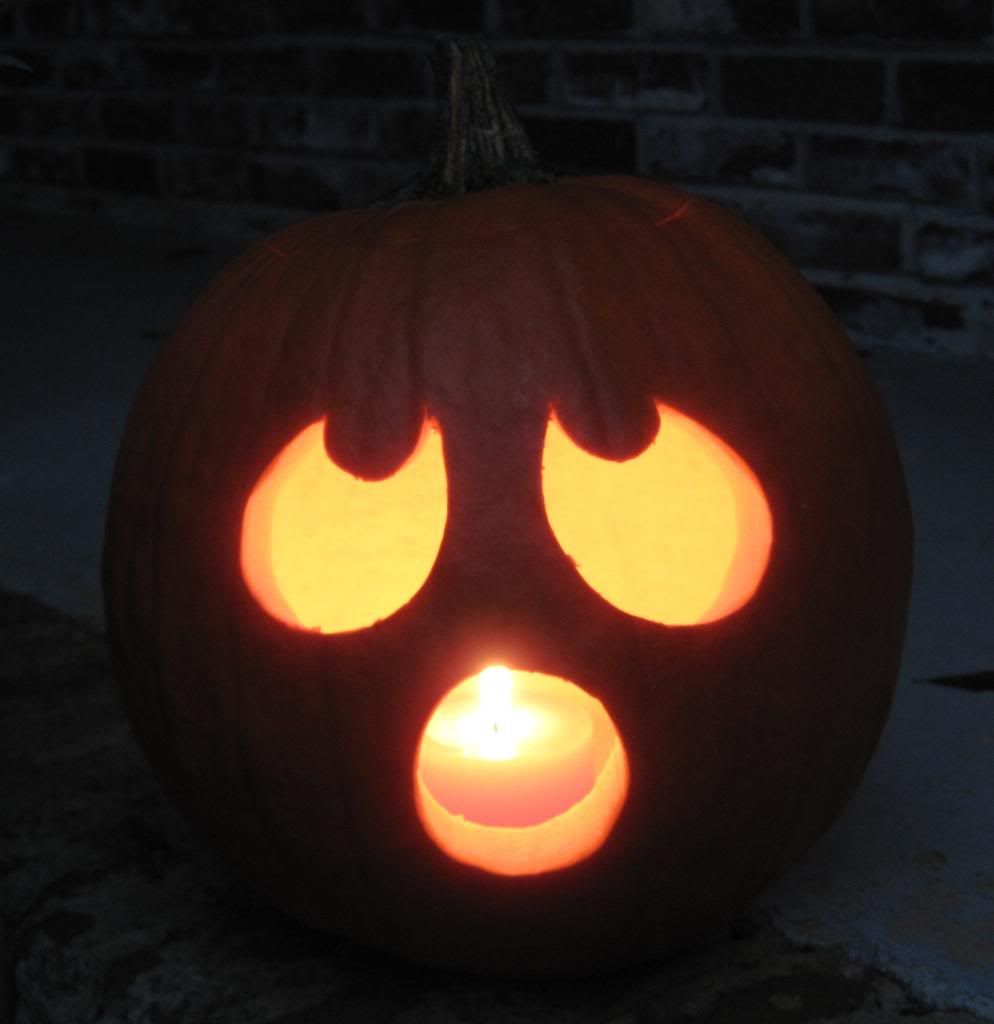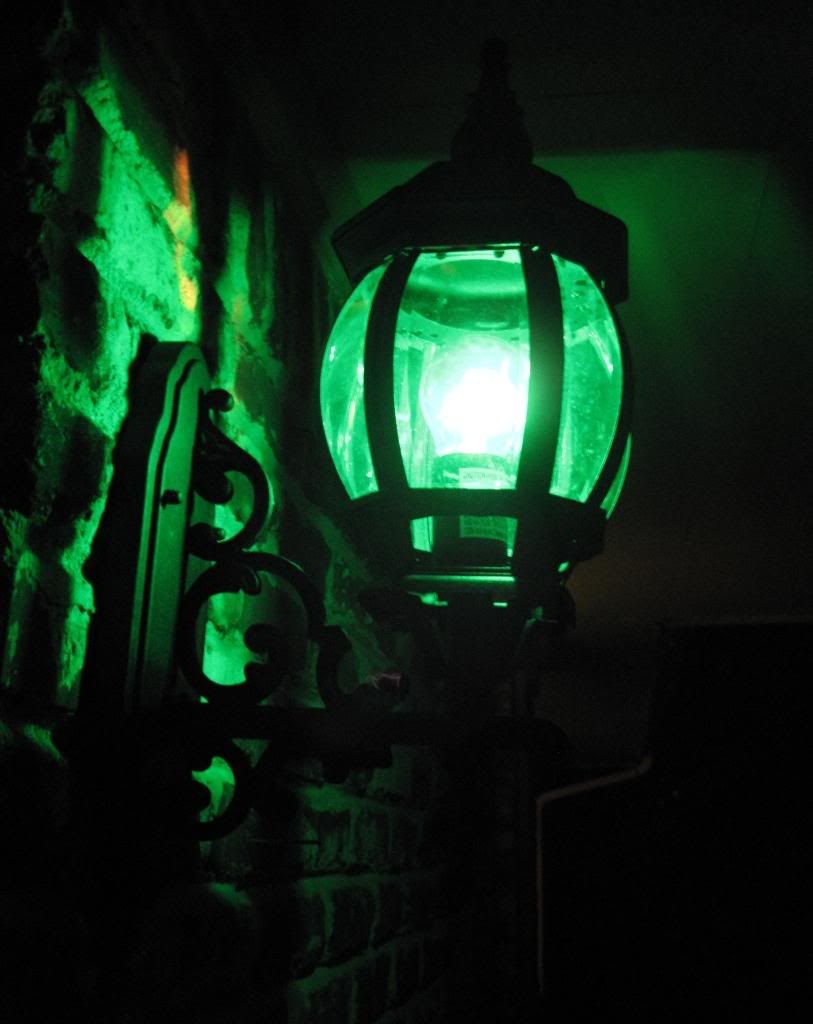 We had around 30 children come by the house tonight. The ones I can remember are a Clone Trooper, clown, cat, flapper, butterfly, GI Joe, Spiderman, Mighty Morphin Power Rangers, cowgirls and the good ole' traditional witches, skeletons and devils. Joel and Holly brought Nathan by as the cutest little Buzz Lightyear I have ever seen.
Of course I had help from my Early Warning "Here comes a trick-or-treater" Alert System. Once I saw the intense stare, the ears go up and the streak they left running from the door, I knew a trick-or-treater was heading up the steps...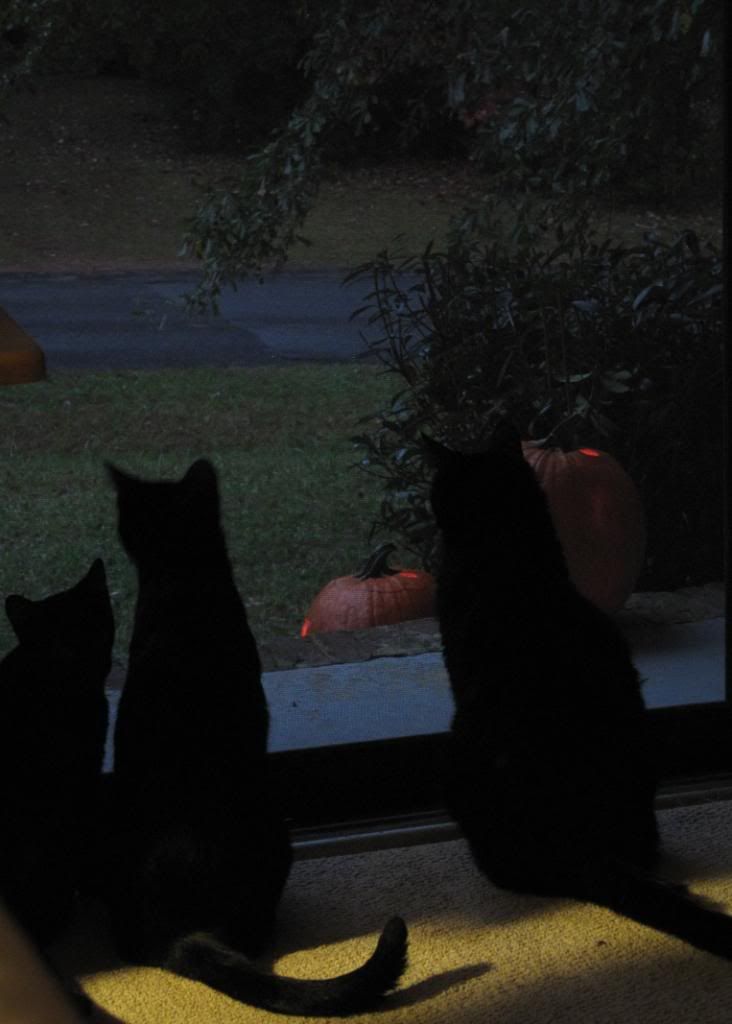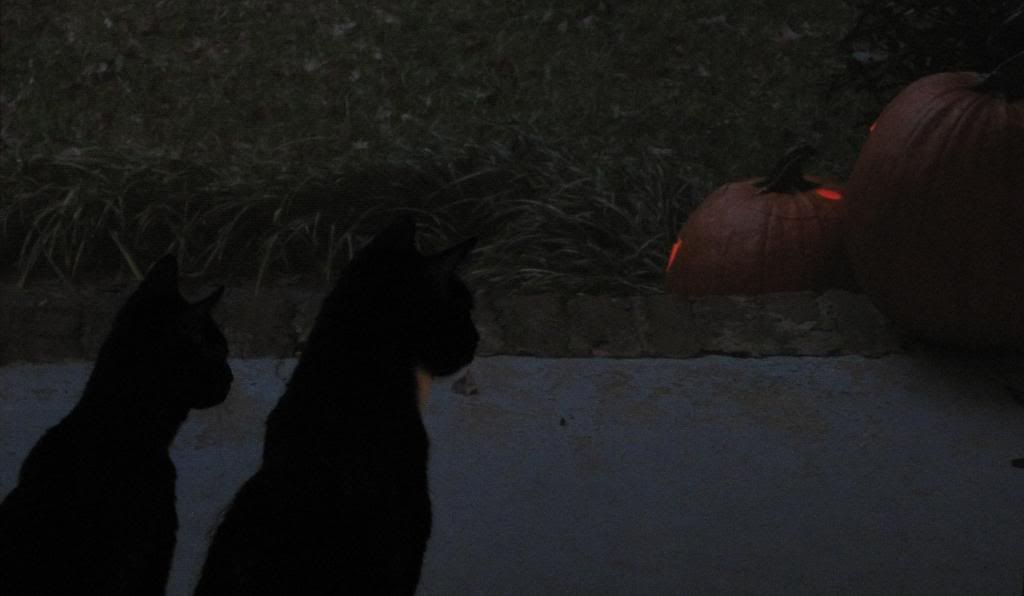 I have to add one additional picture. As most of you know, my mother has been in the hospital for the last few days. Well yesterday, I was visiting and as we were talking in walked....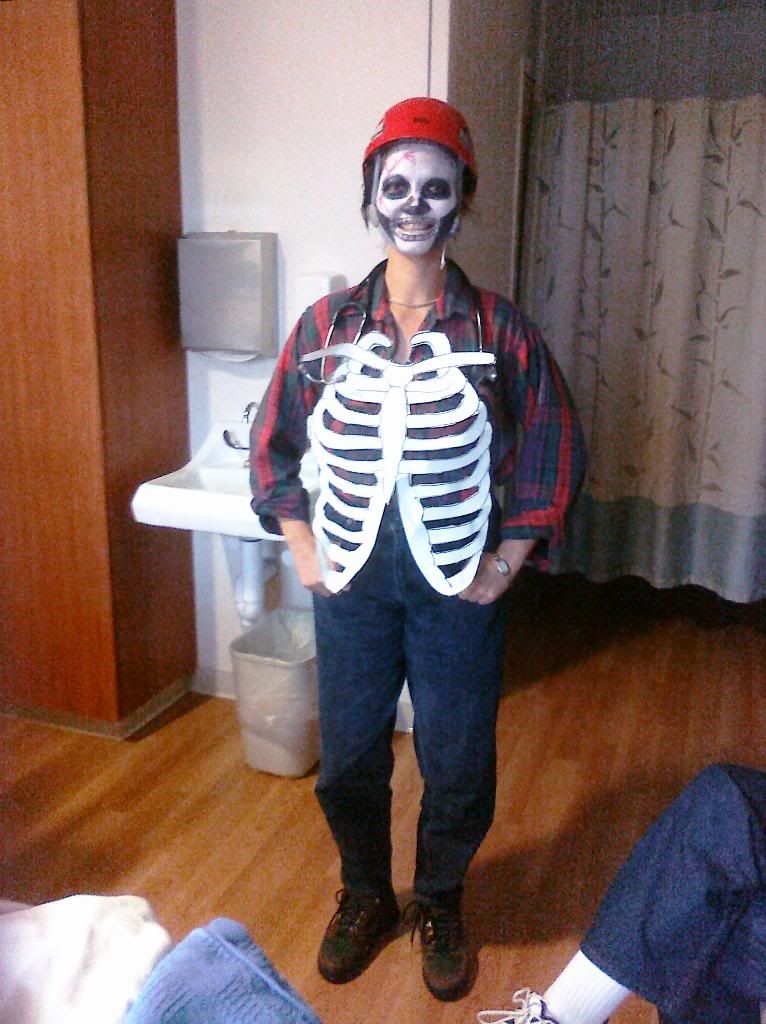 ...it took me a minute to realize it was mom's doctor, Dr. Blanchford. Evidently, her entire office had dressed up Friday. It was fantastic!
Well folks, it has been a delightful evening so it is time to say Good night and Happy Halloween everyone!
Posted by

Annabella
at 10:43 PM